You 3-Putted How Many Times?!
How many times has poor putting cost you from shooting your desired score? How often do you say, "I was striking the ball great, but I 3-putted X-amount of times?" Missing make-able putts is often the reason for inflated scores in what would otherwise feel like a great round of golf.  Putting is not a simple science. Experts have written books and spent careers focused on teaching the technicalities of putting. From a Golf Fitness prospective, when comparing putting to the full swing, it appears obvious that the physical demands of putting are much less than the full swing, which is true. However, there are some simple body fixes that you can use in your fitness routine to improve your consistency  of putting and scoring.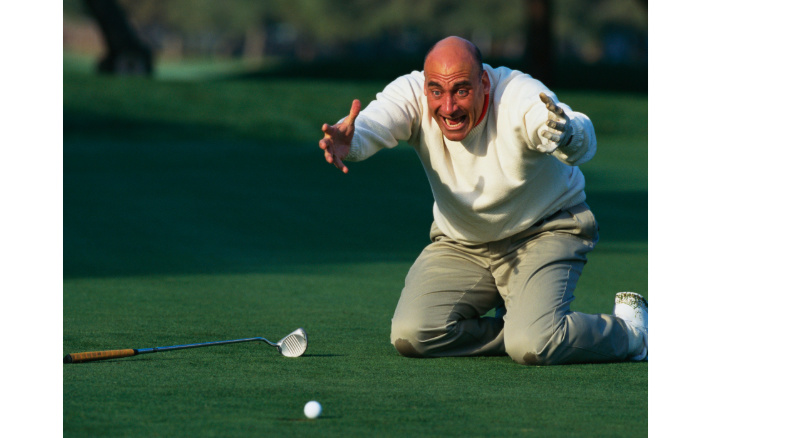 Before I continue, I would like you to do a quick Golf Movement test. Put the phone down or get up from the desk and get into your putting posture. This test is best done in front of a full length mirror for visual feedback, but if you do not have a mirror available, I want you to keep your eyes on your knees. Begin to swivel your shoulders about 10-20 degrees right and left continuously without allowing your lower body to move AT ALL! I will venture to say that a vast majority of you cannot rotate your upper body AND keep your lower body 100% stable. All great putters keep their lower bodies rock solid through the putting stroke. The inability to keep the lower body stable as the upper body swings the putter will lead to poor consistency on the greens and will cost you strokes.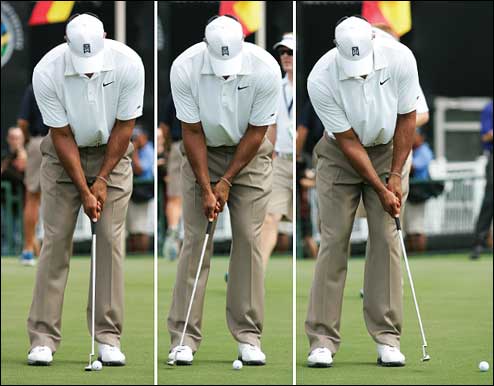 The Fitness Routine for More Accurate Putting:
The key to effective movement in the putting stroke is lower body stability. Use these four exercises at home or in the gym to train the lower body to remain stable while putting.
If you try these exercises and you find them to be too challenging or uncomfortable, do not continue, until you have consulted with your physician.  All exercises for golf should be customized to your needs after a proper evaluation.
Want to take your golf to the next level? Our FitGolf® Trainers are experts at working one-on-one with you to tailor a training program to meet the specific needs of your body and help you achieve the results you are hoping to see in your golf. 
Looking for more exercise resources, blog posts or monthly golf-specific exercise content sent straight to your inbox?