BodiTrak Weight Shift Assessment
It is proven that your body and your swing are directly connected. When you understand the way your body moves in your swing motion, you have the tools to target specific tendencies your body has that are affecting your consistency, accuracy, distance, and score.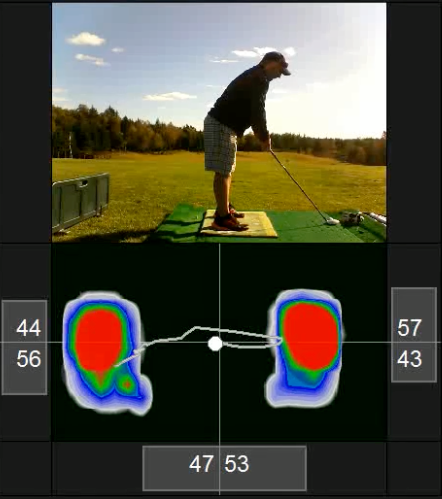 The BodiTrak Balance Technology
BodiTrak is cutting-edge technology designed to help you understand how you transfer weight, measure your balance distribution and look at speed and pattern of body weight movement in your golf swing.
With BodiTrak, we assess and provide you with the following:
-Pressure distribution map
-Center of Pressure Trace
-Balance distribution, left and right feet
-Balance distribution, heel and toe
-Acceleration of center of pressure
To better understand how the BodiTrak works and to see it in action, here is a short video breaking down the which movements, points of pressure, and speeds the technology will pick up in your swing and how this information can be crucial to understanding what is happening in your swing on the golf course.
Get Started with BodiTrak
Ready to get started with this service? Simply click the button below to purchase your BodiTrak Weight Transfer Analysis and a FitGolf® trainer will be in contact with you to schedule your session. 
PLEASE NOTE BEFORE PURCHASING:
The BodiTrak Weight Transfer Analysis is a service provided by our trainers in person at one of our FitGolf® Performance Center locations. Please take a moment to view our FitGolf® Locations page to ensure we have a facility near you before purchasing this service. Can't find a location near you? We offer several Online Programs where you can work virtually with a FitGolf® trainer. Simply fill out the form at the bottom of our Locations page to get started.