Optimal alignment means a better swing, more power, and less fatigue. ALINE's patented foot suspension system allows your feet and lower body to operate the way nature intended- with stability, power, and balance.
The World's Most Advanced Insoles
Smart golfers use ALINE for a competitive advantage, as well as to prevent the foot and lower body pain that come with the game of golf. ALINE insoles have energized the swings of PGA Tour Professionals such as Retief Goosen, Kevin Na, Bo VanPelt, DJ Trahan, and many more.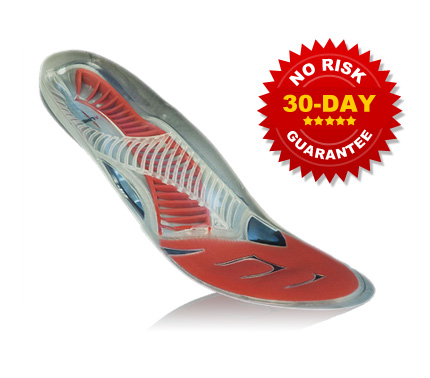 "My ALINEs have changed my game. My feet do not hurt after walking a round of golf. I feel more stable in the hips and I am hitting the ball more consistently. FitGolf®, thanks for fitting me with ALINEs. They are awesome!"
-MJ, FitGolf® Client

What Can ALINE Do for You?
ALIGN your legs and ankles to give you maximum power transfer in every shot.
STABILIZE your feet to give you a consistently smooth swing plane.
SUSPEND your foot structures to allow natural movement and optimal biomechanical health.
Get Started with ALINE Insoles
Ready to get started with this service? Simply click the button below to purchase your ALINE Insoles (price includes the fitting and your first pair) and a FitGolf® trainer will be in contact with you to schedule your session. 
PLEASE NOTE BEFORE PURCHASING:
The ALINE Insoles Fitting is a service provided by our trainers in person at one of our FitGolf® Performance Center locations. Please take a moment to view our FitGolf® Locations page to ensure we have a facility near you before purchasing this service. Can't find a location near you? We offer several Online Programs where you can work virtually with a FitGolf® trainer. Simply fill out the form at the bottom of our Locations page to get started.