Hi Dave,
 
I believe that you do remember me since I did stop to see you a few years ago to mention the very positive effect of you golf fitness program that I had with you before you moved to Conshohocken.
 
I am now 82, still do a number of the exercises in the "tray position" and the stretching. These have helped me to continue to play golf as often as seven consecutive days and in the current summer I have scored my age or better at least a half dozen times. I also often walk 18 carrying my bag.
 
I truly believe that your program is a continuing help.
 
A couple of years ago I moved to Maryland, perhaps I'll visit again when in the area.
 
All the best and continued success,
 
Ed Boyd
---
What a simple piece of foam can do for your golf swing.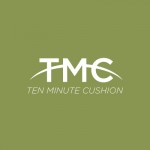 "With the amount of time junior golfers spend sitting and often in front of computers /  mobile devices it is imperative to create awareness to the proper alignment of the spine.  The 10 minute Cushion has been a great tool which many of my junior golfers use to  "reset" their spine either before practice, at the beginning or end of a workout, or following  a round of golf.   The resetting of the spine allows them to efficiently rotate both on the  backswing and downswing leading to shots which fly far and straight. The 10 minute  Cushion has been a great tool for many of my competitive juniors who spend extended  periods of time away from home at tournaments – very easy to pack in a travel bag! Most importantly junior golfers need healthy spines to allow them to endure the countless number hours of practice which are so crucial during their soil development years. Definitely a great piece of equipment for any junior golfer!!!"
Jeff Overholt
B.Sc, PGA of Canada Coach
Golf Performance Coaches – Lead
Coach
---
I

Kim Welch at FitGolf Sacramento.                            michael sato on Vimeo
---
Isaac Sanchez, Big Break Greenbrier Contestant and FitGolf Performance Center Client, Sacramento Center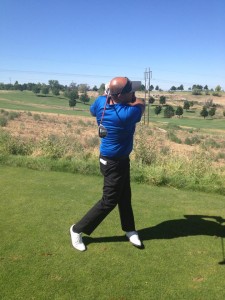 "I started working with Greg after I was on The Big Break, Greenbrier in 2012.  My back hurt all the time but worst of all, my range of motion was very limited.  Luckily I met Jim and Greg at the Sacramento Fit Golf Performance Center.  They started me with an evaluation and a program tailored just for my special  needs as a professional golfer. After working with Greg, I started feeling more  balanced, powerful and flexible. The Fit Golf program has made me a new  golfer and all my new personal goals have been accomplished. I highly  recommend Fit Golf to any player, regardless of any level, as you will not regret  it!"
– Isaac Sanchez 
---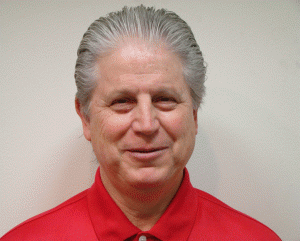 Jack Clark, FitGolf Performance Center Client, Philadelphia Center
"Yesterday I had the real pleasure of meeting and working out with Rob Massey.  I know that he is a stand-in but what a resource and back up to have in our organization.  He mentioned in one of the many questions that I sent his way that he was a friend of someone I know.  I made it a point to meet with that person to check out further on Rob and the references were glowing.  He said that Rob knows more about the golf swing and the training of the muscles to put a golfer in place then anyone he has ever met.  He said he felt Rob was responsible to moving him up a full level to where he handicap is now in the single digits.  My impressions were that Rob was a hands-on trainer and offered every feature of a certain move with a corresponding benefit.  He sold me on everything retired to have me do is so lacking in trainers that I've have worked with in the past.
-Jack Clark
---
Scott Yard, FitGolf Performance Center Client, Philadelphia Center
My FitGolf regimen is progressing nicely and I am anxious to get out on the course and reap the benefits.  I wanted to let you know that I have enjoyed two unexpected benefits to the program already.  My unfixable "trick" shoulder seems tighter now and it hasn't rolled in over a year.  Before this turn-around I was considering a bone graft to stabilize the joint.  I am also pleased to report that my notoriously sore and stiff back feels much more limber each morning since I started the routing you designed for me.  Thank you.
---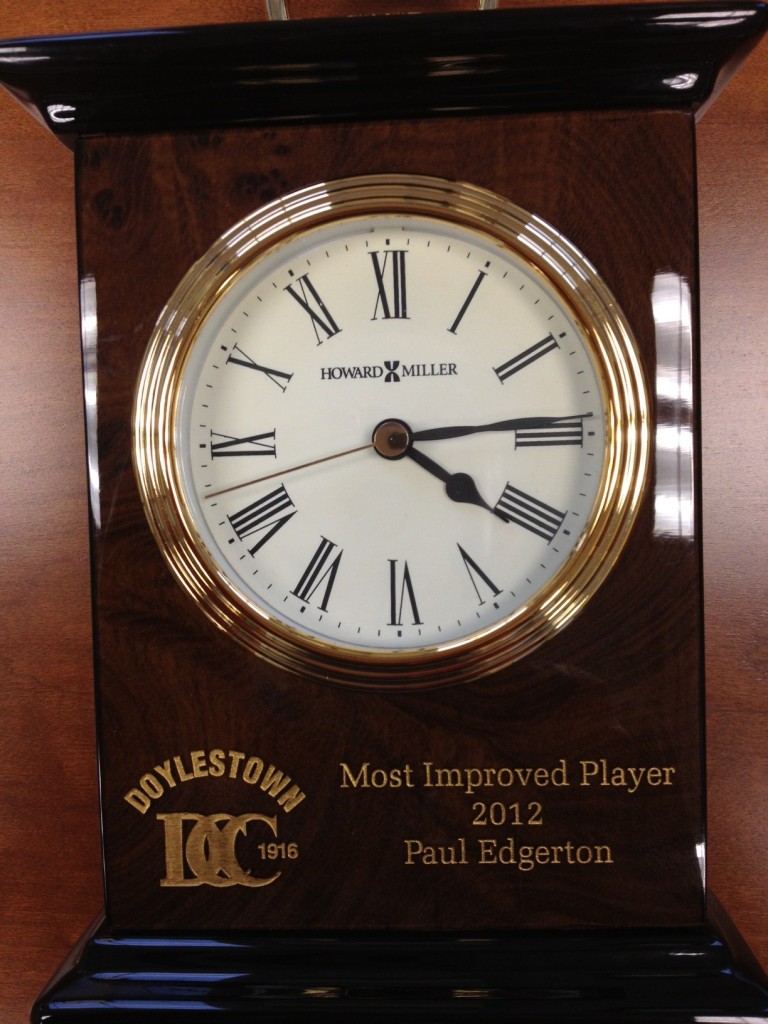 Paul Edgerton, FitGolf Performance Center Client, Philadelphia Center
                    "David, I wanted to share this with you. I give you alot of credit for this."
---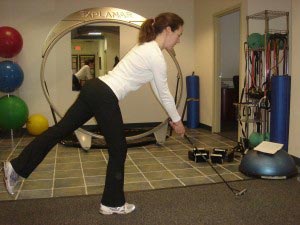 Alison Shoemaker, FitGolf Performance Center Client, Philadelphia Center
I've been playing golf for almost 20 years and after working with FitGolf Performance Center, I am hitting farther and straighter than I ever have.  My swing feels balanced, powerful, yet effortless.  Anyone who is committed to improving their game needs to come in and see FitGolf Performance Center.
        -Alison Shoemaker
---
R.R, FitGolf Performance Center Client, Philadelphia Center
I am not sure if we ever finished my program but let tell you about my progress.
Last year when we started, I had a few goals; more consistent ball striking, a lower handicap, and 3 rounds in the 70's. I also had some shoulder pains that I wanted to address. By the end of the season I had reduced my handicap from 8 to 6 and managed to shoot two rounds in the 70's. I have not been particularly good about keeping up with the exercises, but some reason it doesn't seem to matter. This year, my handicap has dropped to 5 and I have shot 5 consecutive rounds in the 70's. I still have some pain in my shoulder but it's now the right shoulder not the left. I attribute my significant improvement to two factors; I have much better range of motion and consequently, much better balance, and second, I have significantly improved my putting to focusing my eyes on the cup not the ball.
I am a fan of what you have done for me and have recommended your program to others. In that regard, I expect that you may hear from a golfing friend of my, Kevin Batchelor about FitGolf Performance Center.
-R.R.
---
Sean S, FitGolf Performance Center Client, Darien Center
Dear Mike, Yesterday I shot an 82 at Sterling Farms in Stamford. I owe it all to you and the Body Balance program. Ok, maybe not all; I did have something to do with it. However, it was 10 strokes better than I have ever shot at Sterling. And better than I have shot anywhere else, ever. By 5 strokes. (I keep ALL of my score-making me compulsive or insane Anyway, I can trace the improvement in my golf by looking back at my scores before and after I started the Body Balance Program in late July. I shot a 101 at Sterling on May 16, a 98 on June 11, a 95 on June 13, a 92 on July 5 and a 94 on August 1st. Yesterdays 82 was quite an improvement! However, the improvement has not been limited to Sterling. For example, I shot an 87 and 88 at Oak Hills since starting the program, when I used to average anywhere from the low to mid-90's. I'm still inconsistent, but since I'm not much more than half way through the program, I'm certain I'll continue to improve and be shooting 82 or better all the time. Or most of the time. A lot. Thanks again. The program really works, and you're a great teacher.
-Sean S
---
Rob, FitGolf Performance Center Client, Atlanta Center
What began as a Christmas gift from my wife, evolved in a change in both of our lifestyles.  We have always been fitness oriented, but Chad and Body Balance took us to a new level that we didn't know existed.  Mobility, stability, and strength are now a part of every workout.  I had been a member of TPI and CorePerformance.com , and was so familiar with golf specific and core exercises.  But I'm here to tell you that without a knowledgeable and dedicated professional guiding you, well, you might as well try to learn the golf swing just by reading a book.  You will never reach your full potential.  With Chad's expertise, we have changed our golf swings because of increased mobility, stability, and strength.  It's funny, but the stronger and more flexible you get, the less effort goes into keeping everything connected.  And that means greater distance and consistency.  Looking back, I realize that my golf swing was one compensation after another.  It caused pain and adaptation.  You can't swing like a pro if you can't simply move like a pro.  The program was one of the best things we have ever done and we recommend it to everyone.
-Ron
---
Chris, Body Balance for Performance Client, Atlanta Center
Thanks Chad for all your help and guidance over the last 6 months or so.  I know my flexibility and strength have improved a lot, and I look forward to testing things out more as weather improves!  I intend to keep up the program at least 3 days a week, which should be pretty easy with our gym being right here in the building in work.
-Chris
---
Ashley Martin, GolfTEC Store Manager, PGA Apprentice, Atlanta, GA
Body Balance for Performance is the best thing that has happened for not only my golf swing, but my application of the golf swing in my teaching.  As a teaching professional, I deal with student's body limitations every day.  I have found through personal experience that when the body gets overlooked in the application of swing changes, the process can become very frustrating and limiting for students ability to make a lasting change.  Body Balance has drastically improved my golf swing and my ability to maintain balance and stability in my golf swing.  I am swinging the club as well as I ever have in my entire life!  I feel fantastic after losing 25 pounds and regaining the strength and flexibility I lost after a knee injury in college.  I bring my excitement and new found flexibility through the Master's Program and stabilization from B3 sessions into each and every session I teach.  Thanks Body Balance for transforming my golf swing and my understanding that the body is one of the most important pieces of the golf swing.
– Ashley Martin
---
Mark Csencits, PGA Head Teaching Professional, Bethlehem Golf Club, Bethlehem, Pa

I'll admit it took seeing dramatic results from every single one of my students that I had referred to Body Balance for Performance for me to finally sign up for a program for myself. Some of my elite junior golfers have picked up over 30 yards off the tee and one even gained over 50 yards!
Others whom I have sent to David that are closer to my own age, now have the physically capabilities and know-how to use their muscles in the correct sequence for the golf swing. This enables them to perform movements that they were previously incapable of doing. Such movements include completing a full shoulder turn, maintaining the width of their swing, creating lag, and firing hips and legs muscles in the proper sequence. All of these retrained learned motions would have been futile without David's expertise.
As for myself, I got exactly what I asked for when we had our evaluation session. Even before my 14 sessions were completed I had reached all of my goals that I had set out to attain. I did not loose any distance with my clubs do to aging. I had developed a stronger core and more flexibility. My body had had changed allowing me to swing more smoothly. Finally, I wanted to be able to walk 18 holes again without feeling any pain afterward and that's exactly what I achieved. I have referred many a student, and will continue to do so, to Body Balance for Performance and David Ostrow all with the same results…fantastic!
-Mark Csencits
---
J.L. from Garberville, CA
Good morning. Well I just got up so of course I'm sore. Every morning  but the most soreness is over my right  si joint area. But nothing to intense as expected from the 3 hr car ride home post golf round. As far as the golf it was great to have had that session with you right after my lesson. My teacher is always telling me I'm coming over the top but I'm not breaking my arm or wrist to much. His solution is basically a half swing, it never felt right. When I got myself on the v1 app  I compared myself to Anthony Kim.  I would notice at the top of my swing I would lift my arms to complete rotation putting me over the top. Now here is where you come in , after you pointed out my straight back leg I went back threw and looked at alot of golfers huh funny they all keep a bent back leg in back swing. So the next day after we spoke I played I decided to concentrate on the sway and not straightening my  right leg and let me tell you something If I keep my right knee bent I physically cannot come over the top the coil it creates makes it impossible for me to lift my arms at the top of the swing. Knee straight = can lift arms at top knee bent= can't do it.  Pretty amazing , yes I'm a serious about studying the golfswing and the biomechanics of my faults.
 Needless to say I placed second. The public links championship is in 3 weeks at spyglass hill in monterey. ( hell ya)
 The only thing that got soar while playing was first day left medius 2 nd day just a little I would say is left side ql or something in that area. I was able to do all the stuff you gave me except for the hip flexor stretch on the ball. Hurt my lower back In a wierd sore way.
 I gotta say thank you . I wish that all golf Instructors understood that bad swings can cause harm. I know it's complicated but with one video I sent you and my need to study it I wAs able to correct a major swing flaw ( that me and my pro have been battling for years) in a few days and who knew the swing flaw was a major factor in my back pain.
 Damn Doc your good! 
---
Jim Burns, FitGolf Client in Conshohocken Pennsylvania
"The sports massage has assisted in my flexibility, pre and post golf and physical well being with improved flexibility and stress relief."
– Jim Burns, Sports Massage Therapy Client
---
 Robert Van Duyse, FitGolf Client in Chicago
"Just writing to tell you the success your program has brought me.  After being injured most of last season, an injury free season was my first goal, and then passing the PGA Playing Ability Test was my second goal.  Both of which were not going to happen without a specific program for flexibility, balance, and rotation.  The program you gave me early this spring has kept me injury free, and I'm proud to say able to improve my game enough to pass the Playing Ability Test, which happened on 8/22, at Redtail Golf Club.  Your swing analysis also helped me define how to move forward with my swing changes, and postural improvements.  I am at my own personal ball striking best at age 48, and this has forced me into setting new and loftier goals for my game, which only six months earlier was at it's lowest.  Thank you so much for your services, I'll be back soon!"
---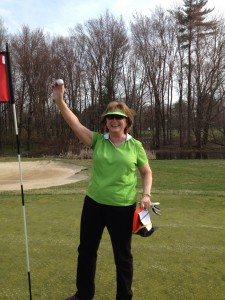 Dear Ryan, 
When I was in last week for my coaching session I told you about my recent hole in one. I was really excited because it happened on a hole that has been messing with my head because it is all water. Because of our work on posture and stance and learning to actually use my glutes to power through the ball, I decided to use less club than I usually do for that hole  and hit it with confidence. We were on the last hole of our Opening Day Tournament and I knew I had been getting better distance and ball flight throughout the afternoon so that hit was the icing on the cake. Everybody got to drink because of that ball carrying the lake and rolling straight into the hole.
I have since played a couple more rounds and I am seeing , and more importantly, feeling a difference in my swing. It is still not completely unconscious, because I have to remind myself to activate the power core, but it is getting more automatic.  My swing feels more powerful but I don't feel like I have to hit it harder. It is more about moving  everything in the right timing and order and not freezing up in any segment of the swing.
I knew before we started that I had trouble with hip rotation and the massage therapy has really helped release that tightness. The exercises reinforce the muscle memory and if I did them more frequently I know I would progress faster, but that's my fault.  I thank you for never yelling at me when you know I've been minimal in my homework.  I am looking forward to this season even if I am aware of how my glutes are sore from exercise all the time!    
Sincerely,
Sandy Baker
To get started, please complete this form