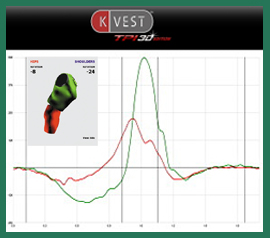 K-Vest 3D Motion Analysis
Do you want to know how your body is compromising Consistency, Accuracy, Distance and Score.  Are you having back pain with golf and wonder why?
Sign up for a 3-D motion assessment in one of our centers nationwide and find out how your swing is affecting your body and how your body is affecting your swing.