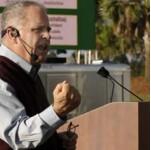 How can FitGolf Performance Centers help your Mental Game?
This is the mental profile used at FitGolf Performance Centers. When you spend 15 minutes answering this online questionnaire, you will receive your complete Mental Golf Profile report that provides a relevant and accurate picture of your golfing personality and customized strategies for these areas of your game:
* Golf Temperament
* Pre-round Preparation
* Playing Shots
* Course Management
* Working With Instructors
* Golf Fitness Tendencies
Take the Mental Golf Profile NOW and play the best golf of your life.  Once you click on the link you will be redirected to The Mental Golf Workshop site to pay for your assessment and then take the assessment.  We will receive your results immediately following your completion of the Mental Golf Profile Test.