The New Year has begun, the health and golf goals are set, but where do you start? The answer to this question is as complicated as it sounds. It obviously starts with making sure that you are about expend large amounts of energy into the right area. If you are trying to remember what your gym looks like on the inside, just starting to move again will give you the edge over last year. But knowing what to address first is the easy part. This is accomplished by way of  Movement and Swing Assessments.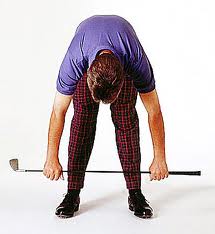 In these head to toe evaluations area able to point out the specific areas of the body that are in need of attention. When completing the Functional Movement Screen, you gain comparable numbers that should where your right and left sides don't match up. When opposite sides of the body move differently, it is found that the risk of injury increases when performing physical activity. This information shows you where to start to build a baseline movement corrections and reduce your injury risk.
The Golf Performance Assessment designed by Titleist Performance Institute is geared to target the specific needs of golfers. These things include pelvic control and torso mobility that are needed to perform at high levels on the course. The information gained from this assessment again provides a better understanding of the areas that need to be addressed to create efficient change in performance.
When considering where to start this New Year, an evaluation on your movement is key in gain maximum gains for you output. To find a professional near you, visit the
TPI Expert Website
 or visit
FitGolf Website
.