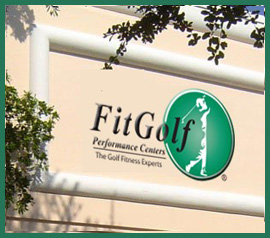 1. What is my initial investment?
FitGolf franchises are available for the following costs:
Single Territory Franchisees: The owner has the right to develop two centers within the territory. The franchise fee is $30,000.
| | | |
| --- | --- | --- |
| Estimated Initial Investment | Low | High |
| Franchise Fee | $30,000 | $30,000 |
| Center Equipment & Furniture | $15,000 | $25,000 |
| Millwork, Fixtures, Signage & Graphics | $500 | $4,000 |
| Leasehold Improvements | $0 | $78,000 |
| Start-up Supplies and Inventory | $3,275 | $7,000 |
| Training | $1,250 | $5,000 |
| Opening Advertising | $2,000 | $10,000 |
| Other Prepaid Expense | $2,500 | $4,000 |
| Legal and Accounting Costs | $500 | $1,000 |
| Insurance, Permits, and License | $1,000 | $3,000 |
| Miscellaneous Opening Costs | $2,000 | $6,000 |
| Additional Funds – 3 months | $20,000 | $25,000 |
| First Month Rent & Deposit | $1,000 | $4,375 |
| Total | $80,025 | $202,375 |
---
2. What types of locations fit into BBFP criteria?
FitGolf Performance Centers franchises are generally 1,000 to 1,500 square feet; however, smaller or larger stores are an option. The optimal area is densely populated, has significant traffic count, is highly visible, and is located near numerous traffic generators in the complex. The location is typically situated in an area with a strong golf presence.TOP
---
3. Are there any continuing fees that I pay after the initial franchise fee?
Yes. There is a national advertising and marketing fee and royalty fee totaling 9% of gross income. There are also annual fees for website hosting and email for you and your staff, as well as fees for on-line schedulers and marketing programs.  These fees are relatively small.TOP
---
4. How much money can I make from a FitGolf investment?
Since the actual results of individual franchises are based on factors that are not within the control of FitGolf Performance Centers, we do not provide estimates of profits or revenues. However, after consulting with a Representative and reviewing the Franchise Disclosure Document (FDD), you will have the opportunity to contact our existing franchisees regarding their experiences. We also provide you with spreadsheet templates and proforma templates that you complete based on your knowledge of costs in your area.TOP
---
5. Is experience in running a small business required?
While small business experience is helpful, it is not required. You will receive step-by-step training at the National Office and Training Center on the important aspects of operating your business, including operational, marketing, and clinical training. During training, you will learn how to use the FitGolf Performance Center System and Manuals.TOP
---
6. Do I have to run the center?
You are not required to run your center; however, the most successful centers are those operated by the owner(s).TOP
---
7. Does FitGolf Performance Center make money on any products or supplies distributed to the stores?
Yes, great care is taken in finding vendors that provide high quality products at reduced prices through volume purchasing. The organization does receive a small commission on the sale of preferred products.TOP
---
8. How much training do I receive?
One week of clinical training, three days of technology training, three to five days of marketing training, and one to two days of sales training. Training is provided for your entire staff at no additional cost during the first year of operation. After that there are training costs. Additionally, there is support for your on-going efforts to establish and grow your business as a regular part of our obligations under the franchise contract.TOP
---
9. Who trains our new FitGolf Performance Center Trainers?
All trainers are trained by the National Office Training Staff. The training costs are paid by the Center owner after the first year of operation. All travel related costs are the responsibility of the center owner.TOP
---
10. Can I open multiple centers?
Yes, as long as each center is in full compliance with the franchise contract.TOP
---
11. Why doesn't FitGolf Performance Centers give golf lessons?
Our job is to make sure that a golfer has the necessary physical ability to make a golf swing. We teach the body how to work, the golf professional teaches the client how to golf. FitGolf Performance Center trainers work closely with the client's golf professional for the best results.TOP
---
12. What are the hours of operation?
They vary in each center depending on the demands of the client base.TOP
---
13. Are centers successful in cold climates?
Yes. There are two types of clients in the cold climates: golfers who will work with FitGolf Performance Centers during the season to see the changes as they play, and clients who do not want to take time away from golf during the season, and do the program off season. The number of each type of client seems roughly equal.TOP
---
14. I am ready to go, what is the next step?
Click This Link SEVEN STEPS TO BECOMING A FRANCHISE….
TOP
---
---